The camp of the "Märkischer Bund"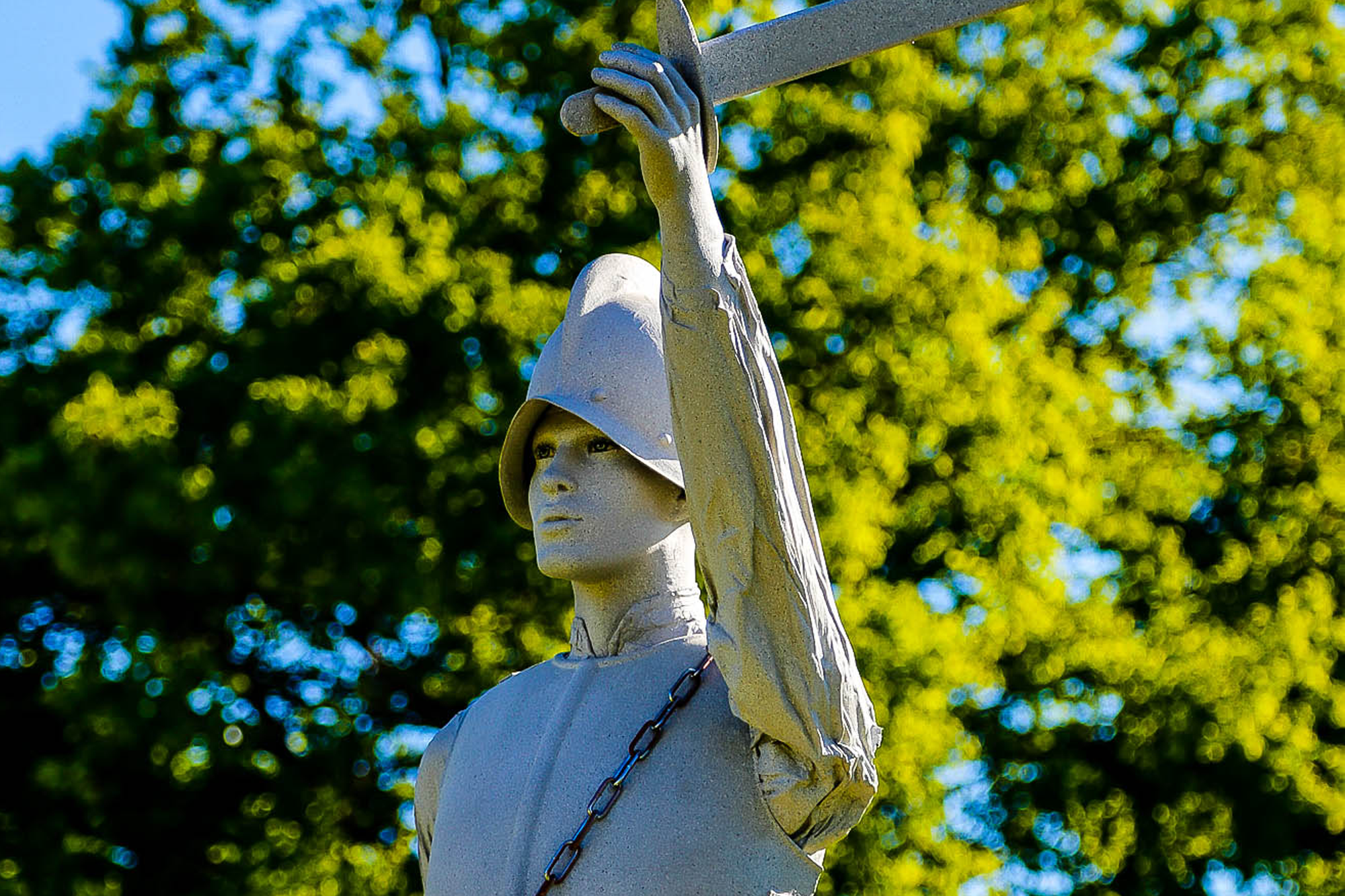 In the year 11 n.d.E. proclaimed by the poet Sturmhart Eisenkeil as Freyenmark, in the year 13 n.d.E. approved by the Quihen Assil as an independent area, 16 n.d.E renamed the Märkische Bund is today a great melting pot of different ways of life and ideas.

Originally a result of free mercenary, it has gradually abandoned its almost anarchistic structures and, out of its own accord, has been placed in the wall of shields against the forsaken. Today, on the battlefields, it repeatedly provides a large, reliable contingent for the elements.
Without ever forgetting, however, where it once came from and what its true basic value is: the For Each Other. Because the Märker know that all titles and offices are meaningful only if they truly serve the community.

After the death of Principal Sturmhart Eisenkeil, five ministers are now responsible for the various fortunes of Freyenmark.
The Märkische Bund has no archonts of its own or a nyame, but, as the Elemental Magicas declared in 13 A.D.E., seeks advice and solidarity with them. Because the Märker know about the nature of the world and respect it, but the freedom of the word and the person is just as important to them. Whether mercenaries, free seafarers or marketeers themselves:
They have all grown together in mutual respect to form an impressive community, which has recognized its responsibility in the course of the world and is darkly determined to perceive it with heart and sword.