The camp of the West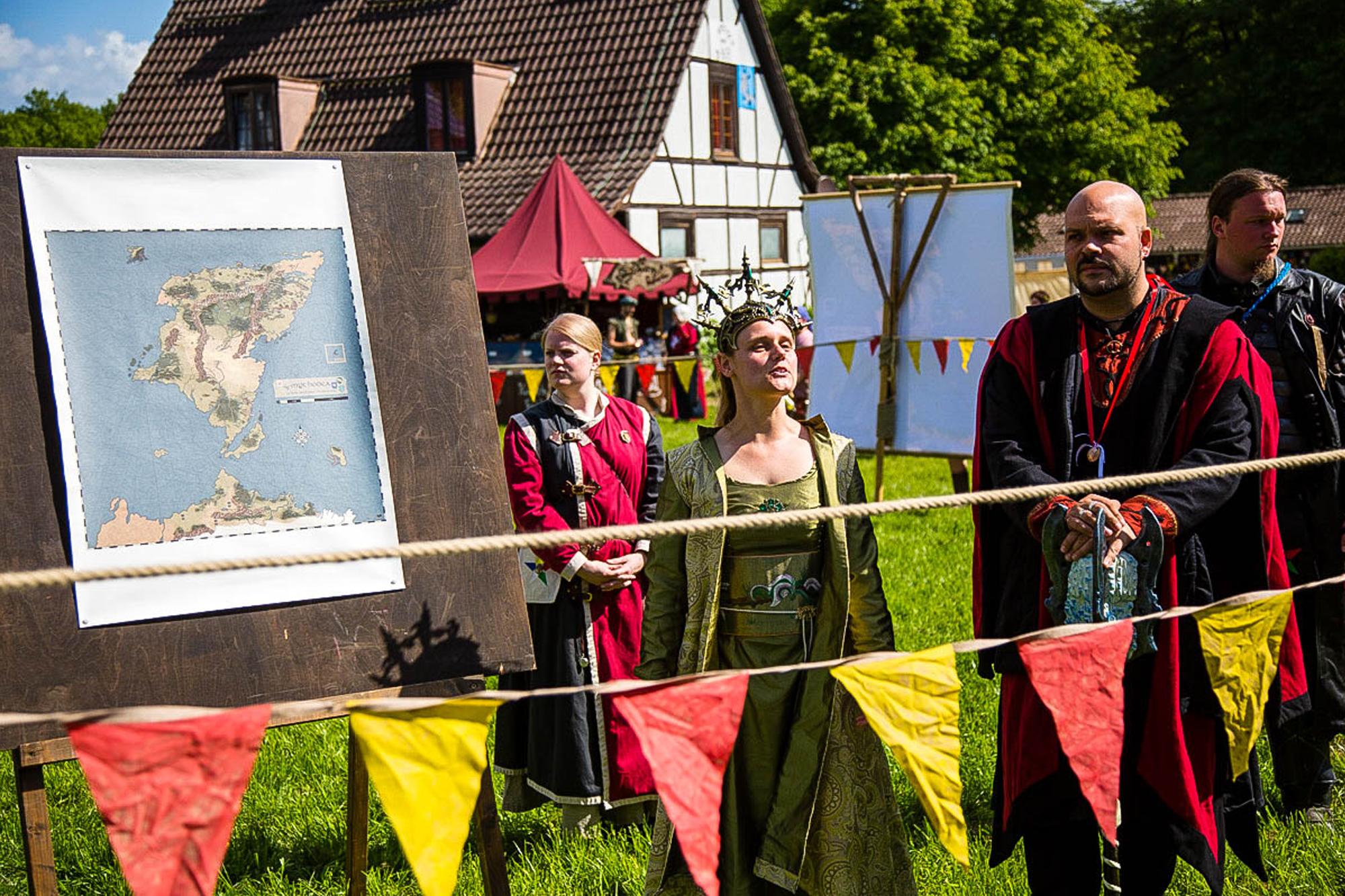 A hearty welcome to all that are interested in the Western Camp.

With us in the West friendship and a sense of community is more important then anything else. That is why one of the principles of the Western Seal Organizers is:
We want to have a good time together.
In the Seal of Aqua, we value good and consistent role play, a high standard in terms of ambiance and being able to identify with the way we play. Next to that, being true to the sacred elements is probably also worth mentioning, like accepting the game world around us.
The origin of our settlers is something that is being thematized, yet even more important is what we create together. This is why we will not decline groups (like for example Orcs, Vikings, Elves...) by default. Friendship and loyalty is something we hold high and everyone has the opportunity to earn such.
In the game, the seal is led by the Archon and Nyame, with the help of the dignitaries. Outside of the game (for example: about who builds their tents in our camp) the complete Western organizational team has a say and is happy to help out with questions and uncertainties.